Modo Farms
Regular price
Sale price
$23.95 USD
Unit price
per
Sale
Sold out
Free Shipping
We're excited to introduce you to our mouthwatering dried jujubes from the renowned Modo Farms in sunny California. If you're looking for a scrumptious and versatile treat that takes snacking to the next level, you've come to the right place! 😉

Modo Farms has been passionately cultivating jujubes for generations, and their commitment to quality and sustainability is truly inspiring. With a rich history of growing these little gems, Modo Farms continues to produce some of the most delicious and sought-after jujubes around.

Now, let's talk about what you can do with these tasty dried jujubes:

(1) Snack Attack: Pop them right into your mouth for a sweet and chewy treat that'll make your taste buds dance. They're perfect for on-the-go snacking or adding to your trail mix.

(2) Tea Time: Steep a few dried jujubes in hot water for a comforting and fragrant tea. It's a delightful way to unwind after a long day.

(3) Breakfast Boost: Sprinkle some chopped jujubes over your yogurt, oatmeal, or cereal for a burst of natural sweetness and an interesting texture.

(4) Baking Bonanza: Dried jujubes are a fantastic addition to your favorite baked goods, like muffins, cookies, and bread. They'll give your sweet treats an extra-special twist!

(5) Savory Surprises: Elevate your savory dishes by adding chopped jujubes to rice, salads, or stews for a touch of sweetness that'll leave everyone asking for your secret ingredient.

With so many ways to enjoy these dried jujubes from Modo Farms, you'll never get bored! Whether you're a jujube aficionado or new to these delightful fruits, we're sure they'll quickly become a staple in your pantry.

Grab a bag (or two!) and let your culinary creativity soar. We can't wait for you to experience the incredible flavors of Modo Farms' dried jujubes! 🌟
Farmer Brand: MODO FARMS
Share
View full details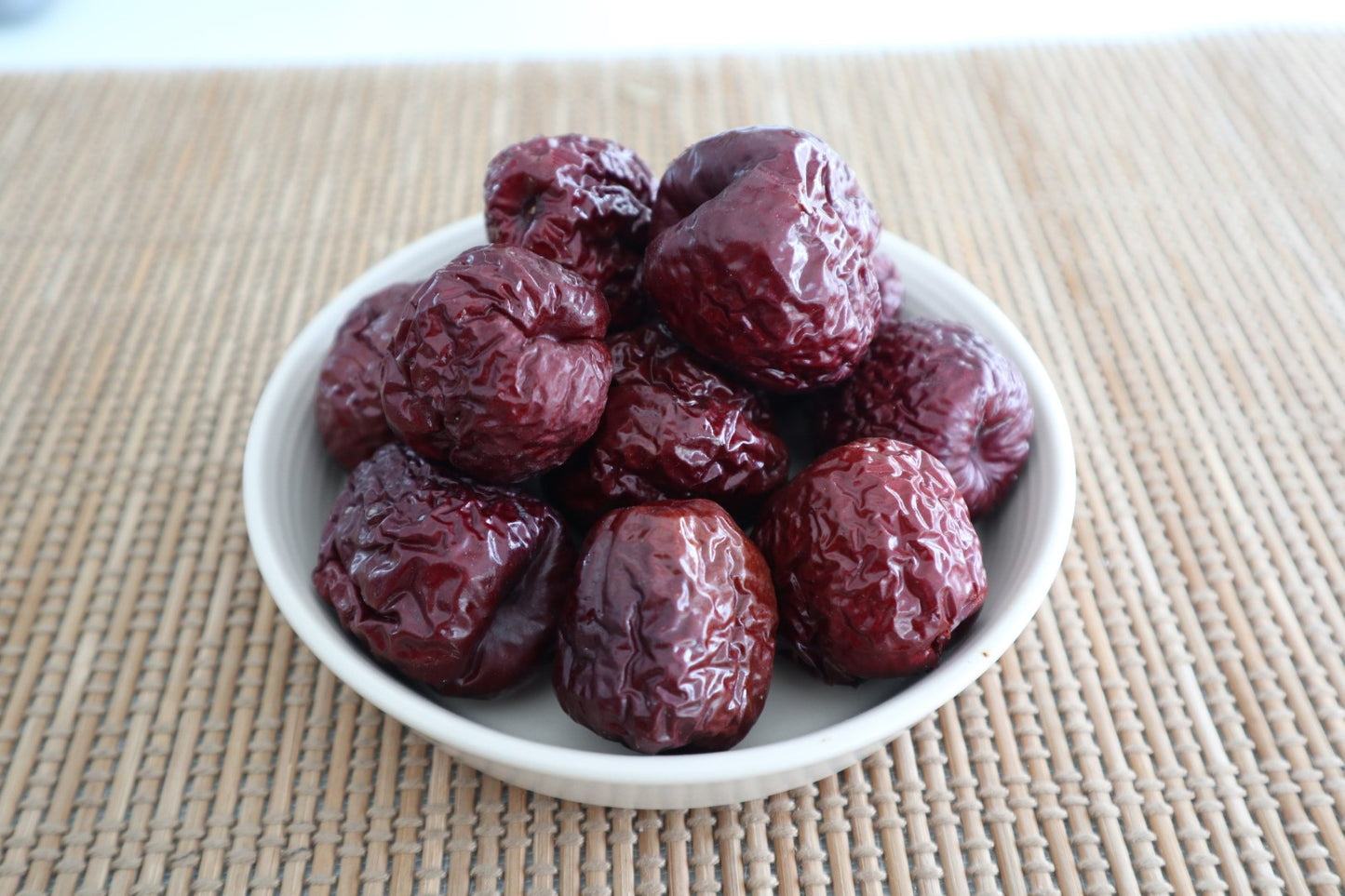 Jujubes whole
Fresh, tasty, and shipped quickly. So happy to support local farmers and a small business. Will order again.
Nice texture
I eat one or two in the evening while watching TV. They are a healthier snack. I was expecting them to be sweeter, but they have a mild date-like flavor. I did like the chewy texture.
My new favorite snack!
I bought these dried jujubes to make tea with but never expected them to become my new favorite snack! They're honestly addicting with a sweet and chewy texture. The tea they brew is also very fragrant -- even my parents love it. Shipping was incredibly fast and I have no complaints :)